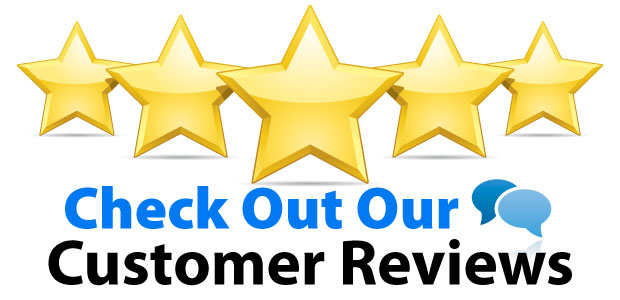 We receive many emails and phone calls from satisfied customers so we thought we would start to share some of them with you. If you would like to share your JabbaTalk experience with others, please click on the button below to submit your review.
Average rating:
15 reviews
Mar 11, 2018
Something to shout about!
Talk to telecoms specialists JabbaTalk - Moved all my comms inc broadband to them this week, the attentive service and hand holding throughout the whole process was just simply incredible, no down time, business broadband and telecoms, and saving £££'s as well.

I just think when deals like this are available from a local family run company, it needs shouting about.

If you think you are getting a good deal from your current provider, think again, it costs nothing to have a quote done and the results can save you money without any hassle. Drop me a call or email or even PM if you need contact details or just simply call JabbaTalk in Carnforth and speak to the guys up there, they will help you.
Mar 11, 2018
I'd highly recommend JabbaTalk
Company:
Northern Pontoon
Steven Brady has been in this morning installing my new phone system, much better than the old clunky ones & cheaper. 😜

Jabba Talk offer a complete package from landlines, mobiles, broadband & vehicle tracking. Steve & the team are always on hand if I need assistance. I'd highly recommend them if you need such services in your business.
Aug 30, 2017
Today's service has been brilliant
Company:
Hart Distribution
Thank you very much for your service today, it's been brilliant.



I doubt there is another tracker company in the country could get anywhere near the service provided by JabbaTalk today. Also you arranged the free fitting of an old one we've had kicking about in the draw.



Thanks to all the JabbaTalk team.



Oliver.
Mar 7, 2017
Big Thanks!
Company:
DPA Flooring Specialists Limited
Just like to thank JabbaTalk and Steven Brady for his personal attention to getting the Super fast Fibre up and running on the day I was promised and the time that we set!

We would not hesitate to recommend Steve and JabbaTalk to all my business colleagues and friends who rely on the quality and service from a company who care.

Thanks again from us all DPA Flooring Specialist LTD.
Feb 22, 2017
Simply a no brainer!
Company:
Quadcopters Limited
To be helped through the process of getting setup on VoIP, given a very thorough demo using the actual kit we would be buying, and a real working experience of the system and how it operates was enlightening and invaluable to say the least.

Steve who came to see us was not only a great listener, the only way to find out what a customer needs and wants, he was straightforward enough to advise on a system that met our requirements and allowed for further expansion if we needed it.

Glad to be working with JabbaTalk - Landlines • Mobiles • Tracking and would not hesitate to recommend them to colleagues and other businesses that are contemplating using the incredible VoIP system they provide to enhance their own businesses and enterprise. Simply a no brainer!
Dec 20, 2016
JabbaTalk's SureTrack is just brilliant
Company:
Northern Pontoon
Consistent 5* service from all the team at JabbaTalk. We would highly recommend the team especially for the tracker systems.
Jun 28, 2016
Great Service
Company:
Lancaster Central - Practical Car & Van Rental
Great service, great products, looking forward to using you again in the very near future.
Mar 8, 2016
I JUST LOVE IT!
Company:
F Edmondson & Son's
Before we in the garage had access to SureTrack, we we're pretty much in the dark as to where our vehicles were, the office used the system it for planning, but we didn't think it was needed in the garage.

We were very wrong! now we have our own log in, it's a different ball game. I can see different information, things the garage need to see can be different to someone using the system for planning, now I cant believe how much I personally use the system on a daily basis, it's simple to use, very accurate and we've now been shown how to use the maintenance panel for service intervals, taxation of vehicles etc.

I JUST LOVE IT!
Apr 17, 2015
Cheap and very Cheerful!
We've had JabbaTalk's SureTrack vehicle tracking system installed in our 17 vehicles for over 2 years now and found it very easy to use, it does everything you'd want it to do and more. JabbaTalk also provided our VoIP telephone system and provide our line rentals and calls, since transferring to them we've not had any issues with the phone lines to date, which is exactly what you want and would expect.

JabbaTalk attract you in with their good price's and then they retain your business by offering a decent service on what is generally considered one of the most vital parts of any business these days.

Keep up the good work!
Mar 19, 2015
JabbaTalk give us the best advice and service
For years the guys at JabbaTalk have given us the best advice and service when it comes to our telecoms systems, with support to match.

We receive answers and solutions to our queries within minutes – and we've found the advice given to be correct each and every time.

I would have no hesitation in recommending them to any sized business.