JabbaTalk tracks the Rico Rally
This Sunday sees the start of The Rico Rally 'Run to the Sun' European road trip. This road trip is a 2,000 mile driving adventure where like minded petrolheads can drive their cars through some beautiful scenery on some of Europe's best driving roads and enjoy great company.
We will be tracking a BMW 135i driven by Steve Wright and co-piloted by Russ Henderson both from Blackpool, they leave home this afternoon and head down to London ready for the early start tomorrow morning.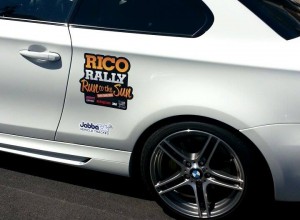 You can follow the progress of Steve and Russ's performance by clicking the "SureTrack" link at the top of this page and entering the following username and password.
Username : WRIGHTY
Password : WRIGHTY1
The European car tour visits amazing destinations, such as Monaco and Varese, via some equally amazing roads and scenery… if you fancy seeing some great parts of Europe, visiting the very best locations and driving some of the world's best roads, then Rico Rally is a road trip you can't miss out on There is still places available on the next trip in September see their website for details http://ricorally.co.uk/september2014
If you're interested in leaning more about JabbaTalk and our products, please don't hesitate to give us a call on 0333 240 1185 or get in touch via our website.
Good Luck Guy's