Project Description
Vehicle Monitoring
JabbaTalk's SureTrack vehicle monitoring platform allows you to track and operate your fleet 24 hours a day, 7 days a week. We don't believe in tying you into long contracts, that's why our tracking is based on a 30 day rolling contract. SureTrack is web based so you can login from any internet ready PC, Laptop, Tablet, or mobile device and check such vital information, such as:
The live position of your vehicle 24/7
The route history your vehicle has taken
Work Time/Stop Time
Fuel consumption
Actual fuel level in the tank
Driver ID From Digital Tachograph Card
Driving speeds
Plus you can get lots of other data from optional sensors, like refrigerator temperature, door openings, hard acceleration / braking, etc. You can also view and download many reports that will allow you to put policies and procedures in place to increase productivity or make cost savings.
The system can also instantly inform you via a real time screen alerts, email or text message when your vehicle arrives or leaves a destination point. Or provide you information about low battery, speeding, fuel theft, temperature changes etc.
Our quality mapping allows us to provide services all around the world, wherever your business takes place and all included in our monthly fee's – We don't believe in charging our customers any extra if their vehicles travel abroad.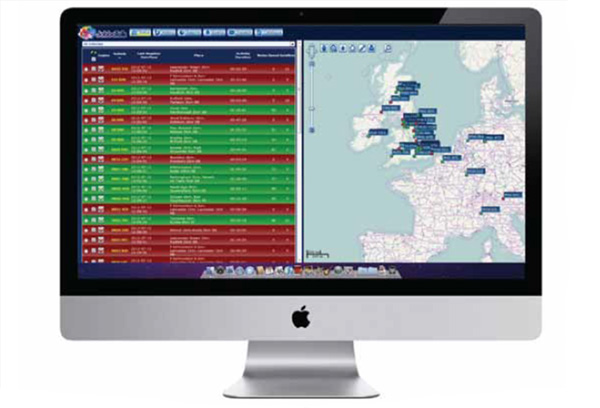 Direct Connection to your Vehicle's Digital Tachograph
JabbaTalk is the first and only company in the UK to developed a solution allowing users and owners to save time and money by remotely downloading the vehicle's digital tachograph data. Companies will no longer have to search for their vehicles to retrieve data from the Digital Tachograph. Now it is possible to do it remotely. It takes just 2 minutes to have the .ddd format file with card data accessible:
Remote authentication over Internet
Remote download of company card and driver card
Data in .ddd format
Compliant with official transportation agency requirements
Provided full solution: Tco4 Fleet management solution, Card reader, user interface
Efficiency and transparency by offering the real-time information of drive times and working hours
For trucks with a digital tachographs installed (generally 2010>), our FM-Tco4 tracker will read the current state of up to two drivers: Drive, Work or Rest. The system will also show when a driver is about to exceed the maximum driving or working time allowed by law (Valid in all European countries).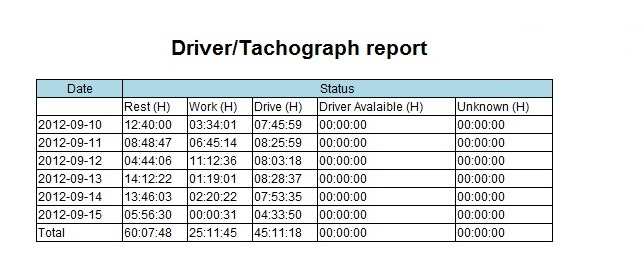 Fuel Consumption
With the assistance of SureTrack, you can control and monitor your fuel usage easier than ever before. Some businesses we deal with say that fuel can be 50% of their turnover so it's very important to monitor these costs. When a truck is only doing 6-8MPG, it can make a real difference to know if someone is driving it inefficiently.
We give you the opportunity to monitor both of the most important readings:
Fuel consumption which comes from the on-board "CAN-Bus" computer*
Fuel level in the tank which comes from the on-board "CAN-Bus" computer*


SureTrack allows you to monitor fuel usage and identify fuel thefts and more importantly report on these types of events. That alone will improve the efficiency of your fleet. By comparing both the fuel level in the tank and the actual fuel consumption, you can obtain accurate and meaningful data.

Obtaining and reporting on data from the on-board computer, depends on the type and model of vehicle you have. SureTrack is compatible with most of the newer HGV trucks and also the most popular light commercial vehicles on the market today. However, we can offer alternative techniques for fuel consumption reporting, which may involve installing extra equipment to capture data from your vehicle.

CAN-Bus data reading from Light Commercial Vehicles (LCV)
Modern HGV & Now Light Commercial Vehicles (LCV) implement an electronic data communication protocol called CAN-Bus.This protocol allows external equipment to be read on most vehicles, data such as:
Engine Speed (RPM), Total fuel used, Total distance
Travelled and Fuel Level (dashboard)
No additional adapters or sensors required
JabbaTalk's SureTrack Fleet Management System can read this data through the use of our FM-Tco4 -GPS/GPRS our most highly advanced tracker to date. We connect our devices directly into the CAN-Bus circuit within the vehicle to obtain this information.

Two-Way Driver Communication
Using SureTrack you can send a message or destination point to a drivers navigation screen in just a few clicks.
It's important because:
* The Traffic Office can plan a drivers work in real time and control the full process
* The whole route and the drivers status are displayed on the status screen LIVE
* Drivers can easily reply to the message or send comment regarding the destination point
* This will not distract the driver's attention like a mobile phone does
* Two-Way messaging/sending routes are now FREE
We use a special "truck navigation version" of the Garmin (NUVI-456T), which is designed for use in the HGV environment and will route a driver as per his weight and height restrictions.
This function is safe and easy-to-handle. It will help you to save time and money and make a stronger and easier connection between your Traffic Office and your Drivers.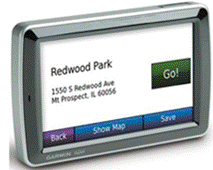 Stand-Alone Trailer Tracking
Ever wished you had Trailer Management, but thought it was too expensive?
JabbaTalk now has the answer with a low cost tracker specifically designed for trailers. In addition to the usual tracking benefits like "where is my trailer?" or "where has my trailer been?", our trailer product also benefits with:
Security – Our "NumberPlate" Trailer Tracker is nearly invisible, so is highly unlikely to be tampered with.
Service Interval Check – Set reminders once your trailer has completed a specified mileage or elapsed time periods.
Sensors can be added and alarms set to report on refrigerator temperature or load weight, etc,.
Additional Features
We always try to accommodate and tailor our solutions accordingly.
We can also fit following peripherals:
Temperature sensors
Door/trailer sensors
Digital fuel meters
Panic buttons
Driver ID sensors using Dallas Keys
NFC Communication
and many, many others
Why SureTrack?
SureTrack vehicle tracking is a tested and reliable product which does exactly what it says in the name – we have customers who have been tracking their vehicles for several years using our solution.
Our Tracking units can be installed into any vehicle by our fully trained installers anywhere in the UK/IE.
We provide a full warranty and post warranty service and our focus is on long-term relationships with our customers.
We constantly improve and update our systems and our software, all of which is passed on to you free of charge. When improving the software platform, we always consider the user, so it is very user friendly, simple and convenient to access from anywhere with an internet connection.
We offer a "Fixed Monthly Subscription Fee" whilst driving anywhere in the world, for example, from Scotland to Southern Spain; no extra charges would apply – Full European Roaming Service.
We are innovative and believe we offer the best and most cost effective tracking solution in the market-place today.
SureTrack allows our customers to work more efficiently and increase their business's bottom line.
Installing SureTrack from JabbaTalk may assist in reducing your insurance premium.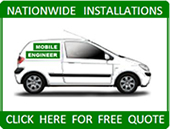 It really couldn't be simpler, call us today to understand how your business could start benefiting from our SureTrack vehicle Tracking/Fleet Management Systems.
Please contact a JabbaTalk advisor on 01524 39212 to discuss your options further.