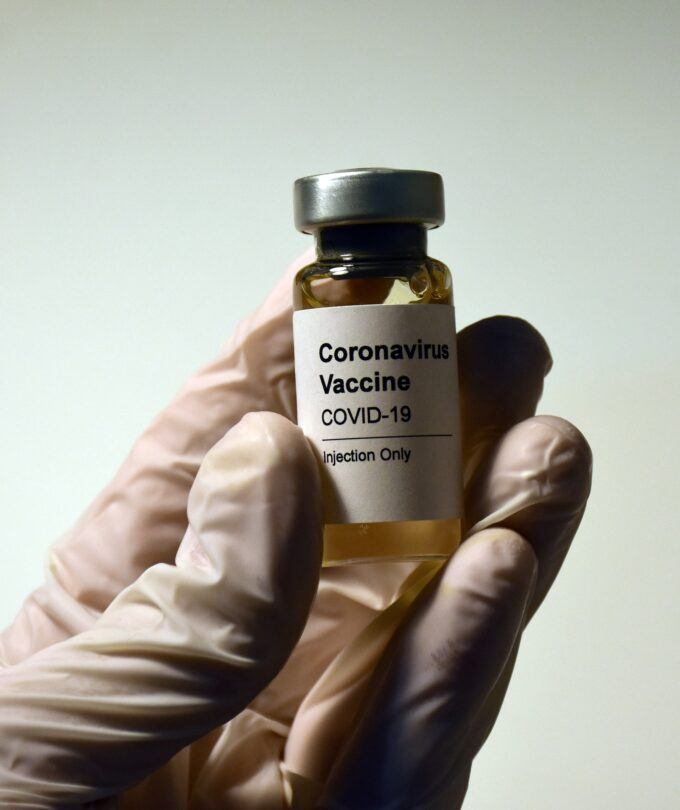 In 2020 the whole world was shaken by the coronavirus pandemic and in winter vaccination became the hot topic. One of the key subjects in this matter turned out to be logistics. It became obvious that safe transportation of vaccines requires specific conditions. Therefore, not everyone could undertake this task.
Shedding some light on the vaccine shipping was beneficial for the entire industry. Throughout 2020 logistics have faced many challenges, as the whole sector was on demand. Therefore, when the media pointed out the importance of safe transportation of vaccines under controlled conditions, many ordinary customers suddenly realised that it is not enough to have a truck and a proper driving license. Transport of goods that we all use every day, not only priceless medicines, requires much more.
Difficult industry
One of the specific conditions that a transport company must meet in order to be able to carry most of its goods is maintaining a certain temperature in the hold. Transportation of goods in controlled conditions is extremely important – medicines, food products, cosmetics and chemicals, building materials, and even more and more often complex electronics require it. Each type of goods has different guidelines. Medicines must be transported in one of three temperature categories, the lowest starting at 2 degrees Celsius and the highest ending at 25 degrees. Different requirements are needed for plants or specific food products – meat, frozen food, fruit, and even chocolate.
The transportation of such goods under controlled conditions is a demanding task at every stage of its implementation. In order to plan the entire supply chain as quickly as possible (time is crucial), and to ensure appropriate conditions during trans-shipments, logistics plays a crucial role. Drivers must also have appropriate qualifications, which is why companies whose employees specialise in this specific kind of transport are valued in the industry. Of course, vehicles must have proper equipment – modern refrigerated trucks mounted on semi-trailers can maintain a specific temperature for long hours.
Nevertheless, more and more companies decide to install special sensors that continuously measure the temperature in the hold and inform about any possible exceedances. It is securing in case of claims from customers – according to the regulations, the carrier is responsible for the loss of quality or spoilage of products caused by inappropriate temperature during transportation.
In addition, it is an opportunity to expand the scope of activities – acquiring regular customers who specialise in goods such as drugs, is a very desirable step from a business point of view.
Helpful electronics
One of the systems that enables real-time temperatures monitoring in the hold is TrustTrack software, supplemented with an appropriate module installed in the truck. The data that the system collects and transmits to the app comes either directly from the hold or from special sensors that can be installed. JabbaTalk can offer several types of sensors, both wired and wireless, which also can track other factors, such as humidity.
This solution provides both the driver and the freight forwarder with the significant data about conditions. If the assumed temperature range is exceeded, the system will immediately alert all indicated persons in the selected format. It can send an e-mail, also display the appropriate prompt on the TrustTrack system screen and even send an alarm via SMS. Moreover, you can access the data at any time. TrustTrack also enables to generate reports taking into account temperature changes – a feature which will confirm that your company makes every effort to provide the appropriate conditions for the service.
Systems having the ability to monitor temperature, such as TrustTrack, supplemented with appropriate modules, are gaining significant importance in transportation. According to the European Union regulations, means of transport, as well as storage of deep-frozen food products, must register the temperature at appropriate intervals. Similar guidelines apply to other goods which require controlled conditions. Very often these types of systems are not limited to monitoring the temperature and alerting in case of any changes – they record all readings, generate relevant reports with dates and times. Such documents are necessary for the transport company and in some cases even need to be kept for a specific period of time after the service has been performed.
Meeting the guidelines
Of course, the ability to maintain the right temperature in the hold during transportation does not exhaust all guidelines for the transportation of goods under controlled conditions. There are many more factors, usually most of them are specified by the manufacturer, in some cases – although very few – are also specified in general regulations. Maintaining the temperature alone is not enough – what is also important, is how it is done. Some products cannot freeze, so some types of packaging in combination with cooling inserts are not applicable. Others need adequate humidity, lighting or darkening, not to mention hygienic conditions or safety on the trailer, i.e. proper packing and securing the goods against shifting or tipping over. If any of the required factors are not met – the goods can't be placed on the market. In addition, time remains one of the most important factors, not only due to the speed of the service, i.e. the waiting time for the delivery of goods, but also by the fact that such products often have a very short shelf life.
The number of guidelines can confuse even most experienced forwarders, so it's worth limiting specialisation. Nevertheless, modern technologies come with help. The TrustTrack system, handling crucial aspects of a transport company's operation, already used for planning routes and assigning tasks to drivers, can help to face all the challenges. From monitoring the temperature on an ongoing basis, to ensuring that drivers drive smoothly and safely – TrustTrack is a comprehensive solution that provides extremely precise data, which in case of transportation under controlled conditions becomes the main advantage.
Call us today to find out more or click here for more information