Our new billing system 'aBILLity' goes live!
You may have noticed your JabbaTalk bills this month looked a little different, we have this month completed the implementation of our brand new billing platform. It's called 'aBILLity' and it come with some fantastic features you can control.
The system has taken months and months of preparation and finally we went live at the beginning of this month.
Our new online billing portal is called 'webaBILLity Pro' and is also now available for you to login to where you can access your account and a whole host of features all free of charge.
What is WebaBILLity Pro?
WebaBILLlity Pro is your gateway to our online billing platform designed for you to improve the way you manage your JabbaTalk Landlines, Mobiles or Tracking services.
It has the following key distinct features:
View your bills – you can now view your full invoice online.
Run reports – you can run reports based on a variety of user defined criteria.
Call analysis – perform call analysis to identify and manage your usage.
Manage e-alerts – Set up e-Alerts to notify you if the system appears to detect fraud and take automatic action to reduce your liability. Whilst this cannot by itself protect you from fraud – it will help prevent the potential costs.
Manage users and departments for more in-depth cost analysis.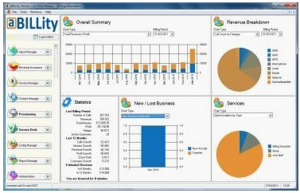 Please contact our support desk on 0333 240 1182 for your login details.
Click here to login WebaBILLity Login or login via the homepage.