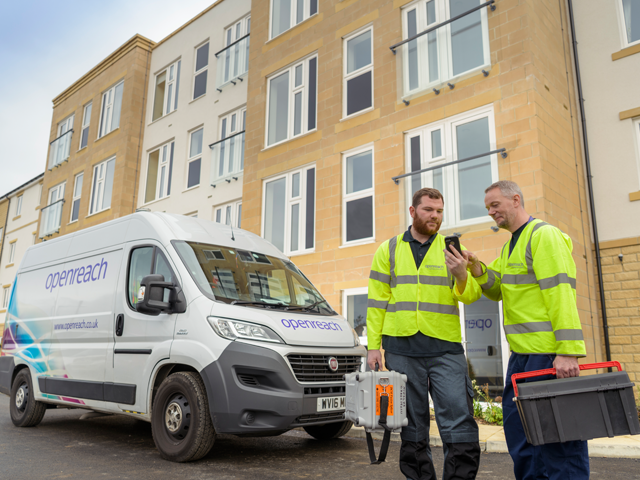 The company has made the changes amid the ongoing coronavirus pandemic
Openreach has announced it will no longer install broadband connections in customers' homes.
The company has placed restrictions on its workers entering homes to minimise social interactions amid the growing outbreak of coronavirus – but exceptions will be made for 'vulnerable' users such as the elderly.
Openreach has confirmed it will attempt to complete planned work when it does not involve entering homes.
Openreach said: "The safety of our people and the public comes first and, based on the new guidance, we're now prioritising essential work.
"That means we're focusing on the repair and maintenance of connections that support critical national infrastructure, essential public services, vulnerable customers and those without service. And our [Communication provider] customers are helping us to identify and prioritise these groups.
Broadband Genie broadband expert Alex Tofts said: "Under the circumstances, it's understandable that Openreach is halting engineer visits, it will help protect both their staff and customers.
"It's reassuring that the most vulnerable customers will still be given support to get online, but if you don't fall into that category you may need to be prepared for an extended outage, or a delay in having a new broadband service or phone line installed.
"Tethering a mobile phone as a Wi-Fi hotspot can be a good stop-gap solution, while mobile broadband is a suitable alternative for the longer term.
"However, it doesn't necessarily mean you can't switch broadband. In many cases, customers will be able to get a new broadband package without an engineer visit.
"These days, providers send everything to the customer to get up and running to reduce the number of home visits. If there is a problem, in most cases your provider will be able to fix the issue remotely."
Credit – Saf Malik – mobilenewscwp.co.uk