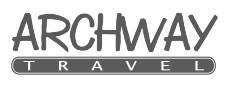 Archway Travel Ltd. choose JabbaTalk and TrustTrack to track and manage their fleet. Archway Travel are a family owned Fleetwood coach hire company providing transport solutions across Blackpool, Wyre and the Fylde areas for the past 30 Years.
Archway Travel have a fleet of almost 30 vehicles and can cater for any group size from 25 to 700. They also offer a replacement coach facility and onward travel arrangements if for any reason a vehicle suffers a breakdown anywhere on the Fylde Coast, assisted by a fully equipped Mobile Service van to undertake roadside repairs wherever possible to get the vehicle back on the road
In their new 2 Acre site in Fleetwood, they are also able to offer vehicle parking, be it short or long term.
Their requirement was quite simple, they wanted to see sight of their fleet and be able to control, divert a vehicle if necessary and advise customers of a more realistic time of arrival, should the requirement be necessary without the need of multiple phone calls backwards & forwards.
Sam Archer Managing Director of Archway Travel Ltd. said, "We're really pleased with the TrustTrack system, we have already seen benefits in the first few weeks of installing the system. It's made things simpler already and i'm looking forward to getting the rest of the trackers installed so we can see our full fleet. We've even installed a huge screen in the office so it makes it really easy to see everything."
If you' are interested in talking to us about TrustTrack vehicle tracking or indeed any of our products or services, please do not hesitate to get in touch.